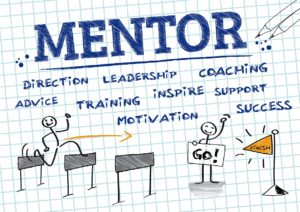 Mentorship Program offers a great opportunity for the middle school and high school students to interact with college bound students, students studying in colleges and ones who have started their career after college. This enables Odiya children to learn from others who have navigated through similar paths. This interaction offers insights that children that parents cannot.
Goals:
Learn about college admission, classes to take, clubs to enroll and prepare for tests from the recent college aspirants
Learn from college students
Learn from the ones who have launched their professional career after college
Pair mentor-mentee
This event has been taking place over the years in New Jersey once a year in the first week of January. Recently, the event was held in Princeton, New Jersey.  Interest has been growing among children and parents. With more resources and volunteering, this program can be expanded to twice a year – once in summer and once in winter. The mentor-mentee relationship can continue on, hopefully, on a more frequent and sustainable basis.
Current Program Leader: Somna Pati
On 1/7/2018, Mentorship Program was held at STEAM Work Studios, Princeton, NJ. This was a well organized and well received programs. About 60 including 30 parents attended the program.
Highlights:
Cuttack Chai-wala Presentation
College Admission
College life
After college opportunities
Videos of Mentorship Session held on 1/7/2018 at STEAM Work Studios, Princeton, New Jersey