Map Unavailable
Date/Time
Date(s) - 01/28/2018
2:30 pm - 3:30 pm
Categories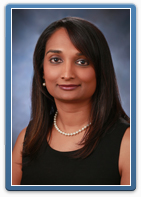 Schedule: 1/28/2018 2:30-3:30 pm
Venue: ISKCON Temple
Website: http://nairlaw.com/
Bio:
Nandini P. Nair, Esq. is the President and Managing Attorney of the Nair Law Group, A Professional Corporation, a law firm practicing exclusively in the area of US Immigration and Nationality law. The firm serves as trusted advisors in all practice areas of immigration law including:
Analysis and processing of U.S. visas, employment-based and family-based applications, naturalization applications and other immigration benefits
Immigration strategy and corporate policy development
Immigration training and compliance
Immigration consequences of mergers, acquisitions and other corporate changes
Government investigations and audits
Ms. Nair was born in Kerala, India and became a naturalized citizen of the United States, thus she has experienced first hand all phases of immigration and naturalization process. Ms. Nair began her practice with the sole intent of providing one-to-one service to all of her clients and adheres to the fundamental yet critical business philosophy of total customer satisfaction. She anticipates the needs of clients, and seamlessly adapts services and support to the client's evolving business. Her interest in immigration law stems from her personal background, having emigrated from India to the United States, from her belief in the essential role immigrants play and the positive contributions they make to American society, and from her desire to help people of all backgrounds achieve their goals.
Ms. Nair completed a Bachelor of Arts degree in Political Science and minor in Journalism & Socio-Legal Studies from the State University of New York at Stony Brook  She completed her Juris Doctorate (JD) from Albany Law School in Albany, NY.
Ms. Nair is admitted in the New York Appellate Division of the Supreme Court, Third Department; New Jersey Supreme Court; U.S. District Court for the District of New Jersey; U.S. Southern District Court of New York; and the U.S. District Court for the District of Connecticut. She is also a member of the American Immigration Lawyers Association (AILA) where she is the current co-chair of the NY Chapter I-9 Commitee, a member of the NY Chapter Department of Labor Committee, the NY Chapter Corporate Practice Committee and the New Jersey Department of Labor Committee; the American Bar Association; the New York State Bar Association; the New Jersey Bar Association, the Federal Bar Association, the South Asian Bar Association and the Women's Bar Association of New York.  Ms. Nair routinely writes articles, columns and blogs on various immigration topics. Ms. Nair has spoken at various Panels related to Business Immigration Issues.
Bookings
Bookings are closed for this event.